Thank you for your interest in the Kagoshima Tea. It is our deepest pleasure to share the delight of authentic Japanese tea with the rest of the world! If you're interested in working with us or for press inquiries:
Contact Us At | info@KagoshimaTea.com
Kagoshima green tea is renowned for its exceptional quality in Japan. What makes the tea so special? The perfect environment. Firstly, southerly ocean breezes provide Kagoshima Prefecture with a sub-tropical climate that makes the weather comfortable year-round. Secondly, the region has a long history of volcanic activity, that has covered a lot of Kagoshima in a layer of volcanic ash. This ash is rich in elements such as magnesium and potassium. When it breaks down, these elements are released, producing extremely fertile soils. All in all, abundant rainfall, a very suitable growing climate, and exceptional rich soil make Kagoshima Prefecture a premiere supply base for excellent green tea. In fact, it's the second leading producer of Japanese green tea in Japan
Kagoshima tea was originally founded by Kent Rhoads, a green tea merchant, pioneer, and entrepreneur. He was the very first person to get authentic Japanese green tea on the internet. The first to bring premium Japanese green tea to the international market. Building the first international relationships, and market routes to bring the best of green tea to the rest of the world. He paved the way for internet sales from Shizuoka and Kagoshima Prefectures. His dedication to excellence made him a legend in the industry.
KagoshimaTea.com | GreenTeaMerchant.com | ShizuokaTea.com
The Kagoshima Tea customer service team has been actively involved in the Japanese tea industry since 2000. This extensive experience has made us knowledgeable about how to source the right green teas at the best prices for our worldwide customers.
Provides Wholesale
Green Tea To 85 Countries
The 1st Shop To Bring
Japanese Green Tea Online
With Over 22 Years
Of Exceptional Service
Kei Nishida is the CEO and Founder of Japanese Green Tea Co. and Japanese Coffee Co. In 2020, Japanese Green Tea Co. officially acquired ShizuokaTea.com, KagoshimaTea.com, and Green Tea Merchant. Now each company works together, to bring the best of Japanese beverages to the international community. Best of all, when you buy wholesale, you now have access to all 5 stores!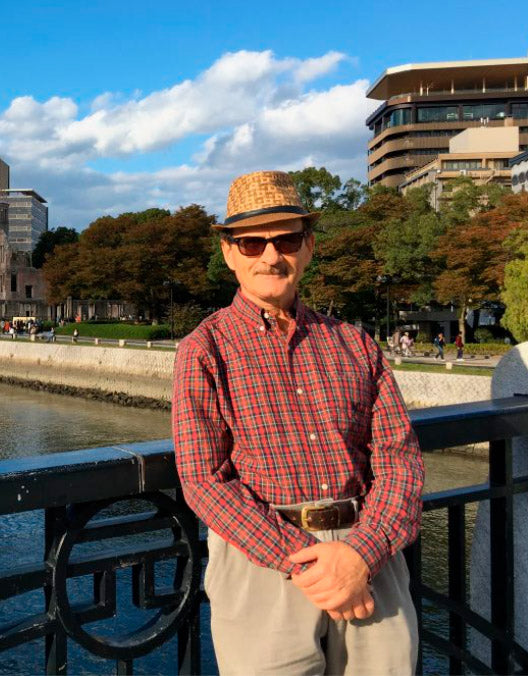 Kent sadly passed away in January of 2020. Since then, he has been respectfully and fondly remembered by many in the green tea industry in Japan and worldwide. Over his lifetime, he worked with thousands of loyal retail and wholesale Japanese green tea patrons worldwide.
We strive to honor Kent's legacy of providing high-quality tea and exceptional customer service. Our commitment is to always retain the same level of exceptional service to all the customers.
Kent Rhoads Founded:
GreenTeaMerchant.com
KagoshimaTea.com
ShizuokaTea.com