Premium Quality Green Tea Powder
Out of Stock - Recommended Substitution: Organic Sencha Powder
Premium Sencha Powder is an excellent quality green tea powder that rivals Matcha without the sometimes strong and bitter taste, bowl, whisk and vigorous stirring. The powder can very easily be prepared into a smooth, rich, creamy tasting liquid that is never bitter and which has a slightly sweet aftertaste. Premium Sencha Powder delivers the true taste of Japanese green tea and more because of its quality and ease of preparation. It is ideal for use at home and work or while traveling.
Our highly regarded supplier from the Shibushi area of Kagoshima Prefecture is one of the few in all of Japan that harvests from its own tea fields and operates its own factory. The entire tea making process is expertly managed from start to finish.
60 grams (2.1 ounces)
Makes 60 100 ml servings of tea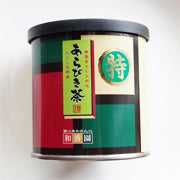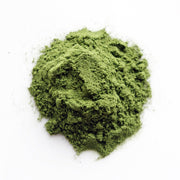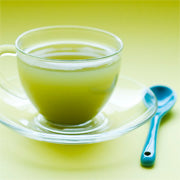 Preparation Suggestion:
Add approximately one gram of powder to 100 ml of hot or cold water in a cup and stir. A measuring spoon is included.
500 ML Bottled Water Preparation Suggestion: Please view the image below
Add one or more spoonfuls according to your desired taste of Premium Sencha Powder to your favorite 500 ML bottled water and shake. Then enjoy the pleasing color, rich smooth taste and health benefits that mass produced bottled tea products (even so-called "small batch") can't offer. Please note that if not consumed right away, some of the powder will settle to the bottom of your bottle, so simply shake again if desired. Please store the bottled liquid in your refrigerator after preparation if not consumed relatively soon.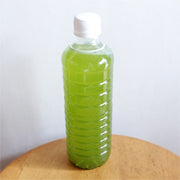 Out of Stock - Recommended Substitution: Organic Sencha Powder